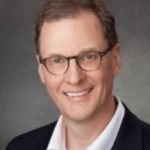 For All LCMS Northern Illinois District Church Workers
A life in ministry can be filled with tremendous joy. It can also be demanding and stressful. A church worker's self-care begins with the sensitivity to first recognize the brokenness all experience in life with God, life in community with others and life in ministry service—and then to seek the Lord's restorative grace.
A Grace Place Wellness retreat is being offered in the district to equip church workers with simple tools for self-assessment of wellness and suggest strategies for receiving God's healing touch of renewal. That includes ordained and commissioned workers as well as non-rostered ministry staff and highly-engaged volunteers.
What: NID Church Worker Retreat
When: Thursday, September 21, 8:30 a.m. to 3 p.m.
Where: Trinity Lutheran, 11500 German Church Road, Burr Ridge, Illinois
Cost:  $20 for the first participant from a congregation and $15 for each additional
Click here for information flyer