Youth Ministry to expand, reach and support youth in their faith
Youth Retreat
Jr. High Youth Groups, Bible Study Groups, and Confirmation Classes can take this amazing opportunity to join other Christians their own age in Christian fellowship and to dive into Bible study and fun in God's creation.
This retreat will be held Saturday, March 10, at Walcamp Outdoor Ministries, 32653 Five Points Road, Kingston. Cost is $100 (includes theme t-shirt). For more information please visit:
walcamp.org/page/junior_high_retreats_201718
The Gathering 2018
The Gathering at Trinity Lutheran Church, 405 S. Rush Street, Roselle is coming Friday night April 6 and all day April 7, 2018.
Themed WONDER and based off of Psalm 40:4. The weekend is packed with ways for High School and Junior High students to grow in their faith. This year the conference will feature The Skit Guys live! The weekend will also include a service project, 3 worship sessions, break out classes and an after hours dance party. For more information go to the gathering website at gatheringtrinityroselle.com or contact DCE Mark Novacek at mark.novacek@trinityroselle.com.
2019 LCMS Youth Gathering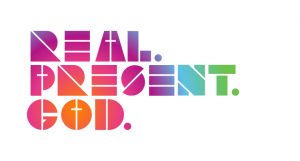 Held every 3 years since 1980, the LCMS Youth Gathering provides thousands of youth and adults the opportunity to come together as a community of God's people to learn more about Jesus Christ, the Christian faith and their Lutheran identity. The next Gathering will be held on July 11-15, 2019 in Minneapolis, MN.
During the five days of the Gathering, youth spend time together in God's word, worship, service, and fellowship with others from across the synod. This event is organized by LCMS Youth Ministry in Saint Louis, MO.
For more information, visit www.lcmsgathering.com.
Higher Things Youth Conferences
Registration is open for Higher Things Lutheran youth conferences set for this summer. All of the conferences — planned for junior-high and high-school-age youth — will run Tuesday through Friday, with scheduled times for worship, learning and organized free-time activities. All will be "deaf-friendly," with sign-language interpreters. Close to the Northern Illinois District, one will be held July 10–13 at Southern Illinois University, Carbondale. For full information, visit blogs.lcms.org/2018/four-higher-things-youth-conferences-planned.