CARES Act

(Passed 3/27/2020)
Inquiries regarding legislative information on the CARES Act, as applicable to The Lutheran Church—Missouri Synod, should be directed to Concordia Plan Services' website at concordiaplans.org . They have been given the directive for the interpretation of this act as applicable for LCMS. Please allow them the opportunity to update this information.

Out of care and concern for our families and those that we serve, all LCMS Northern Illinois District staff will work from home as much as possible. Essential employees to be present at the office only as needed. (Updated 3/17/2020)

---
The Apostle Paul often opened his letters with such a greeting as this: "Grace to you and peace from God our Father and the Lord Jesus Christ." (1 Cor. 1:3) These words from our Lord are true today as well and especially needed in these hours. The coronavirus pandemic is a serious and growing concern as the number of those affected with it rises to over 100,000 world-wide. Yet, rather than respond to this crisis with dismissive apathy or fearful panic, as the followers of Jesus, we have the opportunity to reflect the comfort of His grace and the peace He has imparted to us in how we care for fellow believers and our surrounding community.
Our Lord has given to us His love which casts out fear (1 John 4:18) through His Word and Sacraments, and His abiding promise to provide us with all we need to support this body and life. The latter of these promises He often fulfills through the care and service of others. The NID staff has assembled the following resources on our website for use by our congregations, schools, and ministry partners to equip us all to help combat the spread of this illness and to ready us to be Christ-like caregivers to our neighbors in this time of need.
In these hours of seeming uncertainty and potential fear, what an opportunity our Lord gives us as the Church to proclaim Him to those around us! According to His merciful will, may our neighbors see and hear from us who know our Savior our confident hope in His redeeming grace and the compassionate touch of His loving heart.
---
A video message from LCMS Northern Illinois District President Rev. Dr. Allan R. Buss: (Updated 3/21/2020)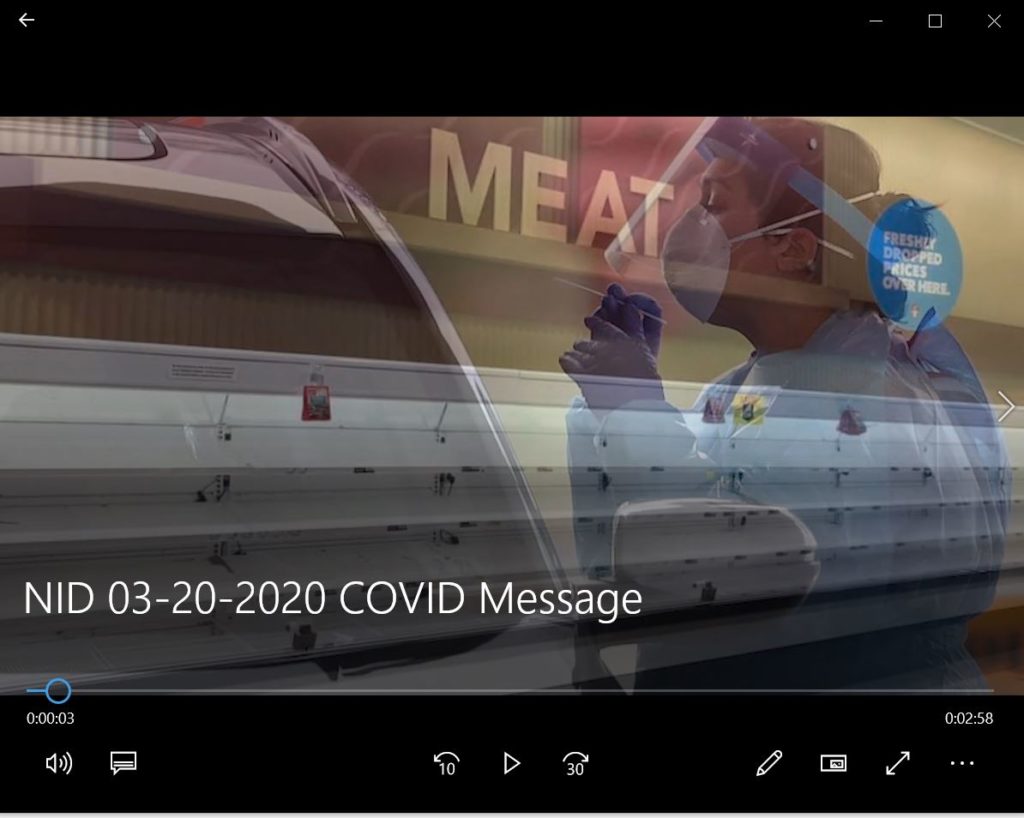 What Can We Do As the Church?
We are all concerned about coronavirus (COVID-19) as it spreads throughout our communities and nation. Many are rightly asking, "What can we do to be prepared?" The very first step of preparation is prayer. We engage in prayer for all government officials, medical professionals and hospitals, the sick, the caretakers, those who mourn, and an end to the spread of this virus.
Our staff is monitoring the announcements, including those from the CDC and the Illinois Department of Public Health. We have assembled on this web page, and will continue to assemble, resources for churches and schools. While your church or school may have unique circumstances to your community, we hope to bring together ideas that are adaptable for all, in communication, worship, pastoral care, leadership and community outreach.
The resources provided are from a wide range of authorities and may be used as you see fit for your community. We encourage you to be that "city on a hill" in sharing "His love which casts out fear." (1 John 4:18)
If congregations or schools would like assistance in areas of outreach, stewardship, community care ideas, etc. beyond what we have on our web site, please email Rev. Kris Whitby, Assistant to the President Missions and Ministry, for further assistance.
Our First Digital Easter – Resource from Rev. Kris Whitby, Assistant to the President – Mission and Ministry (Updated 3/31/2020)
Financial Stewardship in COVID-19 – Resource from Rev. Kris Whitby, Assistant to the President – Mission and Ministry
Developing the Divine Service for Greater Engagement Online – Resource from Rev. Kris Whitby, Assistant to the President – Mission and Ministry (Updated 3/30/2020)
---

Online/Live Stream Services:
If your church live streams or records your service, share that with churches in your circuit that may not. You may also share it to this webpage by emailing the information to office@nidlcms.org. If you do not currently have live streaming, look at opportunities to provide it for your worship service.
Bethel, Gurnee – www.bethelgurnee.org/bethel-livestream-worship.html
Christ the Rock, Rockford – ctrockford.org
Cross Lutheran Church, Yorkville – www.hiscross.org/live/ or www.facebook.com/crosschurch
Crosspoint, Lakewood – facebook.com/CrosspointLakewood/ or cplakewood.info/
Faith, Lake Forest – www.facebook.com/FaithLakeForest/ – Daily Devotionals 7:15 p.m.; Midweek Lenten messages on Wednesdays 10 a.m. & 7:15 p.m.; Youth Ministry Devotional on Thursdays 5 p.m.; Worship Services on Saturdays 5 p.m. and Sundays 8 a.m. & 10:30 a.m.; Spanish services are offered 6:30 p.m. on Saturdays www.facebook.com/Hogar-de-Fe-Iglesia-Luterana-Faith-332916910640549/
Faith, Oak Lawn – www.facebook.com/faithoaklawn/
Fellowship of Faith, McHenry – www.facebook.com/fellowshipoffaith/
Friends in Christ, Morris – www.facebook.com/ficlc
Good Shepherd, Elgin – www.facebook.com/GoodShepherdChurchElgin/ or www.goodshepherd-elgin.org/church/sermon_series.html
Immanuel, Batavia – immanuelbatavia.org/Immanuel_from_home www.youtube.com/c/immanuellutheranchurchschoolbatavia
Immanuel, Belvidere – www.facebook.com/immanuellutheranbelvidere
Immanuel, Crystal Lake – immanuelcl.org Wednesday Lenten services at 7 p.m. and Sunday worship at 8:00 (traditional) and 9:30 (contemporary).
Immanuel, DeKalb – www.immanueldekalb.com/www/2020/03/18/online-worship-archive/ and www.facebook.com/Immanuel-Lutheran-Church-and-Student-Center-DeKalb-Il-109347362417714/ and . The service and interview will also be aired on WLBK radio on 1360 am and streamed on their website at 10:30 (not live, a recording of the 8 a.m. worship/interview.)
Immanuel, Elmhurst – www.immanuelelmhurst.org/worship
Immanuel, Hinckley – www.immanuel-hinckley.org/video-service-devotions
Immanuel, Mokena – YouTube Channel www.youtube.com/channel/UC3_5Mir3iQ8MPKhgvu1hsBg
Immanuel, Steger – ilcsteger.org/
Lord of Glory, Grayslake – www.facebook.com/LordOfGloryGrayslake/ Sunday 8:00 a.m. & 10:30 a.m. Midweek Lenten 6:15 p.m.
Lord of Life, LaFox – www.lolchurch.net/ Recorded services
Messiah, Chicago – www.facebook.com/MELCCHICAGO/ 93 annual Treore Service live streaming from 12-3:00 p.m. on Good Friday.
Our Savior, Momence – www.facebook.com/oslcmomence/
Peace, Lombard – www.facebook.com/PeaceHomeLombard/ or peacehome.org/
Prince of Peace, Palatine – www.pop.church/
St. John's, LaGrange – www.youtube.com/channel/UCf8HBaJZhf9WHncuwQLiyGQ or www.facebook.com/sjlagrange/
St. John's, Sycamore – www.facebook.com/stjohnsycamore/?hc_location=ufi
St. Mark's, St. Charles – www.stmarkslife.org/live/, www.stmarkslife.org/live/ www.youtube.com/channel/UCFUCMwOQYNcRqT8D7ixFsDg/featured 9 a.m. and 1030 a.m. services.
St. Matthew, Barrington – stmatthewbarrington.org/livestream.php
St. Matthew, Hawthorn Woods –www.stmatts.net or www.facebook.com/StMatthewHawthornWoods/
St. Paul, Aurora – www.stpaulaurora.org/ or www.facebook.com/StPaulAurora
St. Peter, Arlington Heights – live.fulllifeinchrist.org/ Service at 10:00 a.m.
St. Peter, Schaumburg – www.stpeterlcms.org/ Midweek Lenten Services
St. Paul,Mount Prospcet www.facebook.com/SaintPaulLutheran/ Offering worship in Spanish around 10:45 (immediately following English language 10:00 a.m. broadcast).
Trinity, Burr Ridge – www.youtube.com/channel/UCNagVStHdaI1sB8hKluL8AQ/ and www.facebook.com/TrinityBurrRidge
Trinity, Genoa – www.tlcgenoa.org/
Trinity, Herscher – www.facebook.com/trinityherscher/
Trinity, Lisle – www.tlc4u.org
Trinity, Lombard – www.trinitylombard.org/ or www.facebook.com/TrinityLombard/
Trinity, Roselle – trinityroselle.com/live-stream or www.facebook.com/TrinityRoselle1
Vida y Fe, Elgin – www.facebook.com/iglesiavidayfeelginillinois/ Service and Bible Studies in Spanish
Zion, Beecher – www.facebook.com/zion.church.94
Zion, Oak Lawn – www.facebook.com/ausra.valdas or www.facebook.com/Zion-Evangelical-Lutheran-Church-80558233378/ Sunday 9:30 a.m. English language; 11:00 a.m. Lithuanian language.
Zion, Marengo – Worship Service Radio Broadcast Sunday mornings at 9:00 a.m. on WXMR Radio 94.3 FM in the Marengo Union area or www.zionmarengo.net/apps/video/
---

If your church and/or school is providing HOPE and PEACE to members of your community, please let us know by emailing office@nidlcms.org and we will add your service. You are encouraged to contact your community leaders to see how you may be of help during this time. Below are some opportunities to serve your neighbors

General Resources:
All services provided by the LCMS Northern Illinois District will continue without interruption, and you will be able to reach staff members by phone or email.
Please check directly with the sponsors of any events we have shared to verify their status.
---

Resources for Churches:
A Message from LCMS President Harrison Amid the Coronavirus Pandemic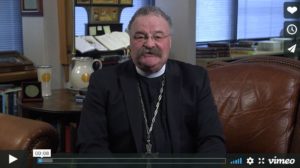 ---

Resources for Schools:
---

Resources for Parish Administrators: