What is ¡Enviando!?
¡Enviando! is a new initiative for sending Hispanic missionaries into the mission field through The Lutheran Church—Missouri Synod's Northern Illinois District.
Where did ¡Enviando! come from?
¡Enviando! is both a movement and a campaign to expand the number of Hispanic workers and Hispanic mission sites in northern Illinois. When leadership in the LCMS Northern Illinois District (NID) saw the results and sustained potential for flourshing through the Missionary School at Iglesia San Pablo, Aurora, they knew the district together could partner with, strengthen and implement this missionary sending strategy for the sake of new believers among Spanish-speaking people in all our communities. ¡Enviando! was authorized by the NID Board of Directors.
What does ¡Enviando! mean?

Enviando (en-vee-AHN-doh) means SENDING! It's a strong word with strong conviction for how God's precious message of salvation must be taken to non-English-speaking people in our communities. It is at the heart of the district's strategy for expanding Hispanic missions. It speaks to a need far bigger than any one congregation: the need to bring our Lord's Gospel of grace and forgiveness into the Hispanic population throughout northern Illinois and beyond. For more information contact the district office.
What is ¡Enviando! seeking to accomplish?
As missionary Lutherans, we in the NID want to rapidly increase the number of Hispanic and bilingual pastors serving in northern Illinois, expand the number of Hispanic mission sites in the district in partnership with our predominantly Anglo congregations, and create a strategy that can be replicated elsewhere. Money is being raised to seed new Hispanic mission starts, provide tuition scholarships for future Hispanic church workers and help secure the Missionary School at San Pablo Lutheran Church in Aurora, Illinois.
Why is this important?
There are many communities in northern Illinois (and in other states) whose population is becoming predominantly Spanish-speaking or bilingual with little to no Lutheran efforts to reach them. We simply cannot walk away. San Pablo's Missionary School is a strategy that is already working, where a congregation is already identifying, recruiting, preparing and sending new missionaries.
How can I give?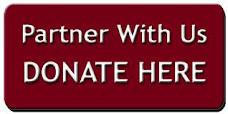 Gifts for immediate use in Enviando can be made online or be sent via check payable to NID LCMS and with a memo designating "Enviando." Mail to 2301 S. Wolf Road, Hillside, IL 60162.
Designated gifts for our district's Hispanic Ministry Endowment Fund will ensure that we can continue this work into the future. Visit our Lutheran Legacy Foundation Endowment Page to make a gift.