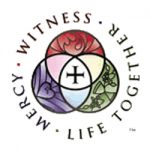 Dates: Tuesday, May 21 – Wednesday, May 22, 2019
Location: Concordia University Chicago, 7400 Augusta St. River Forest, IL 60305
Theme: "Healthy Trees, Good Fruit: Encouraging Health and Wholeness for Pastors"
In Matthew chapter 7, Jesus states the obvious as a measure of false prophets – you can know the false prophets by their fruit. But then he offers the converse in Matthew chapter 12 – if you want good fruit make the tree healthy. What does it mean to be a healthy (agathos) or good (kalos) tree in the ministry? Sound (ugiainousa — healthy) doctrine, to be sure. But, as whole persons (body and soul) and the object of imitation among our people, it's also clear that sound bodies and minds are necessary to fulfill the ministry. Let's receive some direction on prioritizing the health of our pastors so that we can then promote healthy members and healthy congregations.
Registration: All registration (individuals and exhibitors) is online at www.buytickets.at/generalpastorconference/248482. The access code is 1517.
Schedule: Print schedule Rev. 5/10/2019
Manual for Pastoral Conferences 2019 Edition PROPOSED
Working Group Facilitators:
The Rev. Erik Gauss is Senior Pastor of Cross, Yorkville
Karen Wilhelms, Financial Wellness Educator at Concordia Plan Services
The Rev. Brian Heller is Pastor of Holy Trinity, Walnut
Dr. Leonard Payton is Pastor of St. John, Forest Park
The Rev. Ralph Tausz is Pastor of Apostles. Melrose Park
This year's theme is pastoral health and wellness, and each group will focus on different aspects of this topic. In order to make the best use of our time together, you are asked to prepare for these groups in advance. Please review the materials posted for the groups for which you plan to participate:
Spiritual Health for Pastoral Ministry – Our Keynote Speaker, Dr. Andrew Pfeiffer, will lead a discussion based on his journal article "Finding Joy in the Pastoral Ministry."
Pastor's Prayer and Devotional Life (Rev. 5/10/2019) – Pastor Ralph Tausz will use a selection by John Pless, "The Triangular Shape of the Pastor's Devotional Life" as the focus for his session.
Healthy Pastors of Larger Congregations (Rev. 5/15/2019) – Formerly the School Ministry working group, this group is geared towards pastors who work in team ministry settings. Pastor Erik Gauss will utilize a chapter of Mike Breen's Building a Discipling Culture to guide a discussion on rest and the rhythm of life.
Healthy Pastors of Smaller Congregations – Formerly the Urban Ministry working group, this group is for sole pastors of smaller congregations. Pastor Brian Heller will explore the struggles as joys of serving in this context, using one of CFW Walther's Evening Lectures.
Financially Healthy Pastors – This group met as the Stewardship working group last year. This year Ms. Karen Wilhelms from Concordia Plan Services will lead a workshop on personal stewardship, including retirement planning.
Pastoring a Health Family – Last year this group met to discuss Sexuality and Gender Issues. This year Dr. Leonard Payton will use some of the issues raised last year to discuss serving as a pastor to your family, particular when facing difficult issues relating to sexuality.
Accommodations:
For those who wish to stay overnight, on campus housing is available. Concordia Hall is available for $75/night for a double and $50/night for a single. Other residence halls are available for $60/night for a double and $40/night for a single.
To make arrangements for on-campus housing please contact Pete Becker at pete.becker@cuchicago.edu.
If you do not want to stay at a residence hall, there are accommodations in the area such as Write Inn and the Carleton in Oak Park. Please note that we will not be reserving a block of rooms.
Keynote Speaker: Dr. Andrew Pfeiffer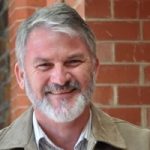 Dr. Andrew Pfeiffer is Lecturer in Pastoral Theology at Australian Lutheran College in North Adelaide, South Australia. He also serves as Assistant Bishop of the Lutheran Church of Australia. Dr. Pfeiffer holds degrees from the University of Adelaide (BA), Luther Seminary, North Adelaide (BTh), and Concordia Theological Seminary (STM, PhD). His particular interest is in the pastoral care of pastors. Dr. Pfeiffer is the author of many scholarly articles, including "Luther and the Pastor at Prayer" (2013) and "Finding Joy in the Pastoral Ministry (2010).
Questions on Registration may be directed to Rev. Bo Graham, Registrar, at pastorbo@saint-paul.org.
The following pastors were elected into leadership positions for the 2019 General Pastoral Conference:
Chairman – Rev. David Daniel; Zion, Ottawa (2nd Term)*
Vice-Chairman – Rev. Doug Swanson; King of Glory, Elgin (1st Term)*
Secretary – Rev. Karl Hess; St. Peter, Joliet (2nd Term)*
Treasurer – Rev. Steve Wagner; Trinity, Lombard (2nd Term)*
Registrar – Rev. Bo Graham; St. Paul, Mt. Prospect (2nd Term)*
Program Comm. North – Vacant
Program Comm. South – Rev. David Juhl; Our Savior, Momence (2019-2021)
Program Comm. East – Rev. Dr. Mark Birkholz; Faith, Oak Lawn (2017-2019)
Program Comm. West – Rev. David Buchs; St. John, Wheaton (2019-2021)
Nominating Comm. North – Rev. Dr. Larry Tieman; Immanuel, Crystal Lake (2019)***
Nominating Comm. South – Stephen Schumacher; Bethany, Naperville (2019)***
Nominating Comm. East – Rev. Matt Zickler; Grace, Western Springs (2019)***
Nominating Comm. West – Rev. Alex Merlo; San Pablo, Aurora (2019)***
* Elected for a one year term with a maximum of three terms possible.
See also Regional Pastor Conferences page for the fall schedule