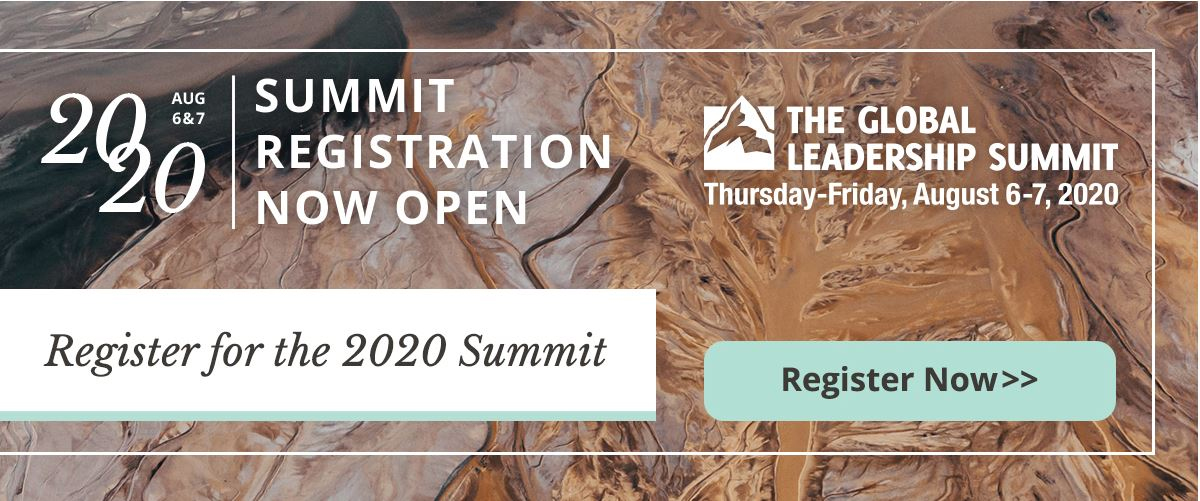 YOU HAVE INFLUENCE.
LEARN HOW TO MAXIMIZE IT.
• A unique blend of vision and fresh, actionable,
leadership content you can immediately apply
• The most diverse faculty of world-class leaders
available at any leadership event in the world
• Impact your local community by gathering
with other like-minded individuals
Learn how to maximize your influence with two days of world-class leadership training
August 6 and 7, 2020
Trinity Green Trails, 2701 Maple Avenue, Lisle, IL  60532

The Global Leadership Summit
Join 405,000+ people around the world for two days of world class leadership training. Each presenter is carefully selected to deliver intellectually rigorous content and foster vigorous thinking and dialogue. The Global Leadership Summit is faith-based leadership that can impact communities.
Why you should attend the Global Leadership Summit:
The Summit will equip congregational leadership, school leadership and business leaders with skills that will maximize their full leadership potential in a partnership that will impact their communities.
Why Trinity Green Trails is a host site:
This venue provides a live HD high-quality simulcast for us to experience the Global Leadership Summit together and lift each other up as we work together to share thoughts and ideas on how we can – through the work of the Holy Spirit – impact our communities as members of the LCMS Northern Illinois District.
Questions and Support:
For general information, contact Ann Ciaccio at 708-223-3118 or email ann.ciaccio@nidlcms.org.
We flourish in our life together by keeping the main thing the main thing, faithfully proclaiming the Gospel of Jesus Christ and sharing it in our community and the world.
This is Our Northern Illinois District!