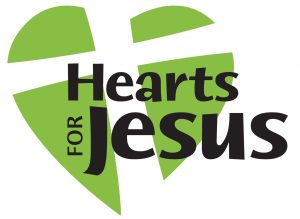 Hearts for Jesus is an annual opportunity in the LCMS Northern Illinois District to support the mission field in our own back yard, at six of our Chicago/Rockford Lutheran schools. Many of these schools are in high crime/low income neighborhoods and are struggling financially to continue to share the Gospel in their area.
These six schools must rely significantly on gift funding to provide quality Lutheran education. The financial support from other Lutheran schools, congregations and Sunday Schools is crucial in sharing Jesus Christ with these students and their families.
How Hearts for Jesus works:
Request re-usable money jars for students to collect donations. You can fill, empty and refill as many times as you choose. Send them home with day school students, Sunday Schools or Bible classes, or collect at church events.
Money sent to the NID office may be designated for a particular school (see the Hearts for Jesus brochure) or left undesignated. The undesignated funds will be divided among the schools.
May God bless you and keep your Heart for Jesus big!
Helpful information
To order your Hearts for Jesus supplies:
To order jars, fill out and fax in the order form PDF. Fax to 708-449-3026.
Order forms and gift checks also may be mailed to 2301 S. Wolf Road, Hillside, IL 60162.
For more information, please e-mail the district education office.