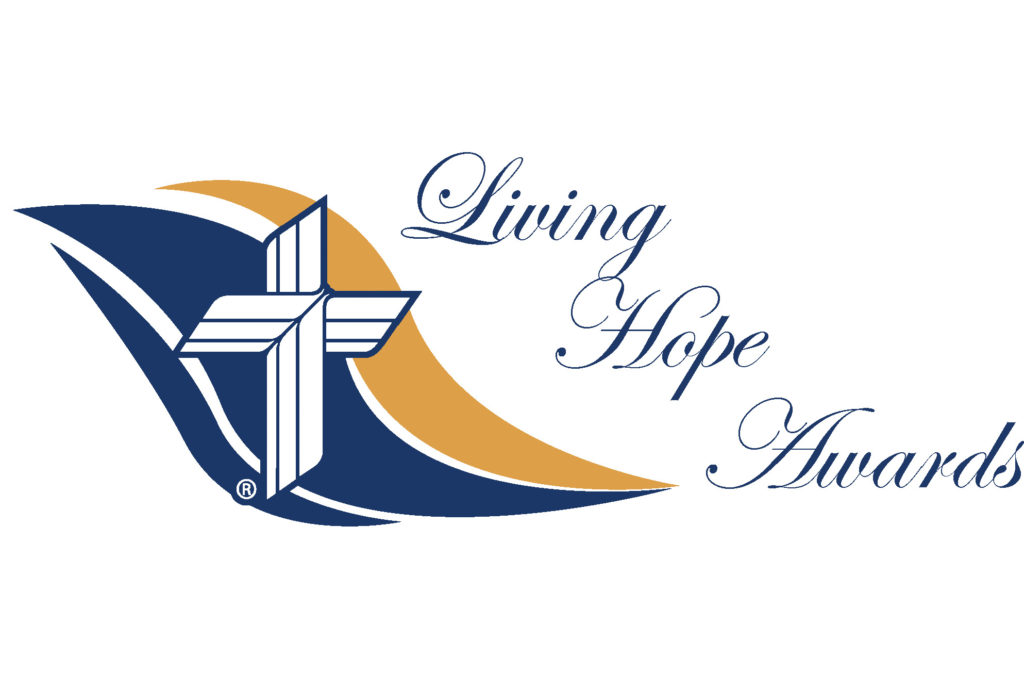 1 Peter 1:3
"Filled with living hope in Christ"
Nominations are now being accepted for the 2020 Living Hope Awards, which will be presented to the recipients on August 23, 2020 at Belvedere Events & Banquets, Elk Grove Village, Illinois.
The Living Hope Awards honor contributions to our work together in Advancing Christ's Kingdom. They are open to all members, ministries, and programs under the LCMS Northern Illinois District organizations.
Award Categories:
Individuals:
Lay Leader
Rostered Church Worker
Innovation in our Lutheran Schools
Youth Ministry Leadership Development
Entities:
New Ministry or Program
Award Qualifications
The Living Hope Award recipient demonstrates commitment to the mission of the LCMS Northern Illinois District:
Filled with living hope in Christ, Confessing, Praising, and Advancing His Kingdom
Their work should fall under one or more of the District's mission pillars:
WORD: Helping others to be more centered on a rich life of Word and Sacrament.
WELLNESS: Promoting and encouraging health and vitality in congregations, schools, ministries, professional workers, and lay-leaders.
WITNESS: Encouraging personal witnessing, congregational engagement with their community, support of our NID partnerships and missions, or sharing in a world mission.
Living Hope Award Flyer (for posting)
Nomination Form (PDF Fill-in Format, Complete form, save file, attach to email or print.)
For nominations for the Living Hope Award, please complete and submit the form
in its entirety. Submissions must be received no later than May 25, 2020 to be considered.
Nominations may be submitted by email to sue.green@nidlcms.org or mailed to:
LCMS Northern Illinois District
Attn: Sue Green
2301 S Wolf Rd
Hillside, IL 60162
For more information, call 708-223-3116.
The deadline for nomination submissions is May 15, 2020. Award winners will be selected by the Awards Committee and will be presented during the Living Hope Awards Banquet on August 23, 2020. Submit your nominations(s) using the nomination form.