Gain confidence and learn strategies for how to have more meaningful spiritual conversations with others, March 14, 2020, 8:45 a.m to 12:00 p.m. at St. John Lutheran Church, 28054 S Yates Avenue, Beecher, IL 60401.
Breakfast Items Provided. This is a FREE event. Register by calling the church office at 708-946-2561. Walk-ins welcome.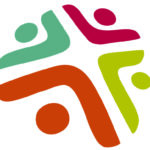 Lutheran Hour Ministries (LHM) has partnered with Barna Group—an industry leader for research-based insights about faith and culture, leadership and vocation, and generational groups—on a critical three-year study of faith in America. This bold new collaboration will allow LHM to create resources and online courses that address the needs of both the churched and non-churched. Drawing on Barna Group data contained in the 2018 monograph Spiritual Conversations in the Digital Age, Lutheran Hour Ministries is offering workshops: the first, Eager Conversationalists, examines spiritual conversations. It offers insights to help us become more intentional-more eager-to engage in spiritual conversations with others. The second, The Spiritual Conversation Curve, offers help in getting past conversational hurdles. This is possible when we focus on someone's "spiritual posture," so as not to impose a conversation that's forced or ill-timed.