Youth Ministry to expand, reach and support youth in their faith
2019 LCMS Youth Gathering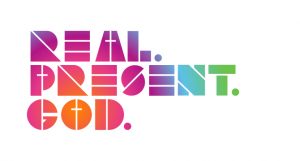 Held every 3 years since 1980, the LCMS Youth Gathering provides thousands of youth and adults the opportunity to come together as a community of God's people to learn more about Jesus Christ, the Christian faith and their Lutheran identity. The next Gathering will be held on July 11-15, 2019 in Minneapolis, MN.
During the five days of the Gathering, youth spend time together in God's word, worship, service, and fellowship with others from across the synod. This event is organized by LCMS Youth Ministry in Saint Louis, MO.
For more information, visit www.lcmsgathering.com.
LCMS Northern Illinois District Gathering Coordinators announced
Josh Wold, Immanuel, Belvidere, and Dave Meier, Immanuel, East Dundee are the LCMS Northern Illinois District's 2019 National Youth Gathering District Coordinators. They will be working with youth leaders in the NID whose youth will be attending the Gathering. Please watch for communications from Josh and Dave related to the NID events at the Gathering coming soon. In the meantime, if you have any questions you may email Josh or Dave.